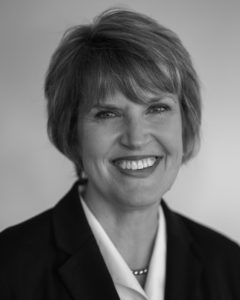 Former J.M. Smucker VP joins as Managing Director
Kincannon & Reed is pleased to announce Sally Day has joined the firm as a Managing Director. Based in Ohio, Sally joins Kincannon & Reed's Food and Ingredients practice at a time when more and more food companies are facing talent and succession issues.
"Changing consumer preference and major food innovations are having an impact up and down the food value chain," said David Turner, President of Kincannon & Reed. "Sally's insights into how the right talent can leverage overall organization growth combined with her ability to identify, evaluate, and recruit talent is precisely why clients turn to KR."
Prior to joining Kincannon & Reed, Sally was Vice President, Corporate Purchasing for the J.M. Smucker Company. Her tenure at Smucker also included responsibility for the Leadership & Organizational Development strategy, establishing foundational elements of talent management, organization development, and leadership and employee development. Previous to her role at Smucker's, Sally held leadership positions with Bestfoods, a division of Unilever.
Sally holds an Executive MBA from Kent State University and completed her B.S. in Business Management and International Business with a minor in Polish Language from Alliance College. She is a board-certified executive coach with credentials from several international coaching and assessments institutions.