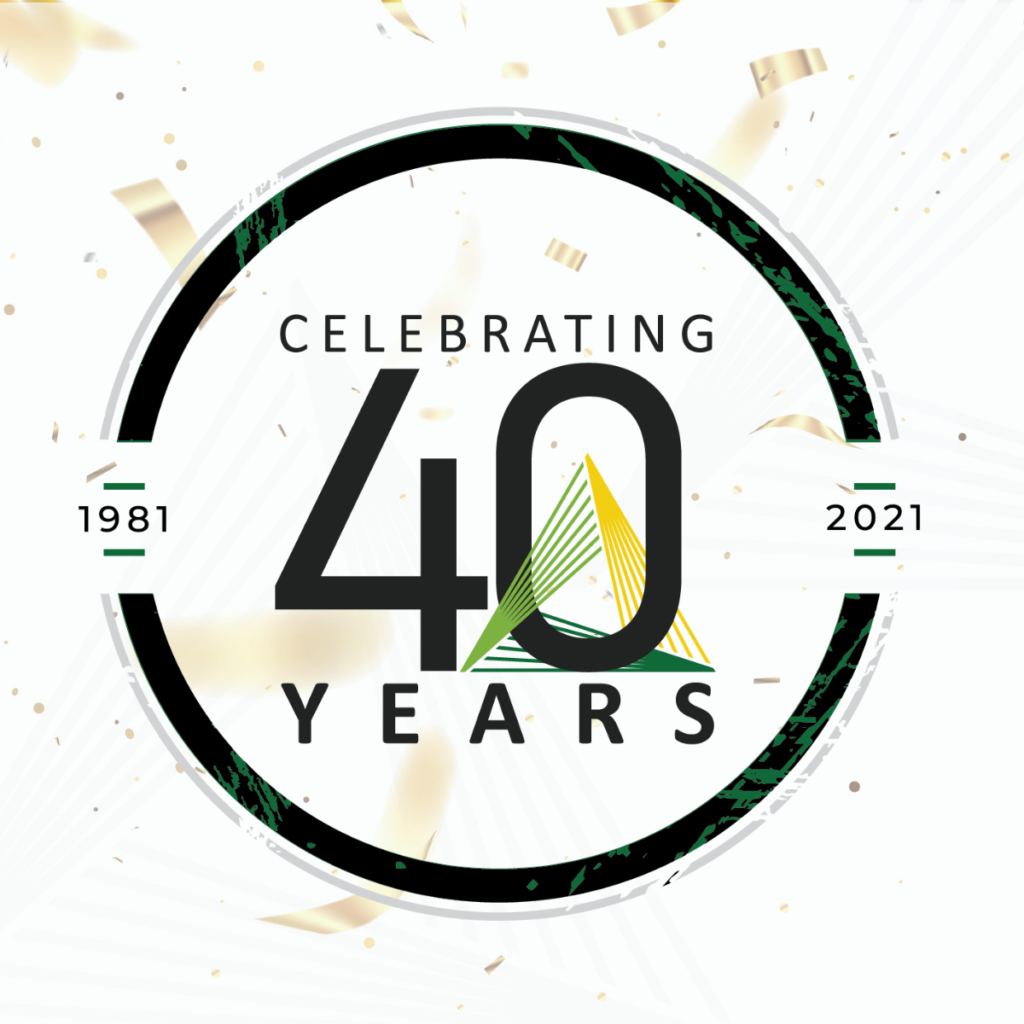 Kincannon & Reed is observing a milestone in 2021 – 40 years of business.
Forty years is a significant span in this age when technology becomes outdated nearly as soon as it is released. As we reflect on this milestone, we also realize 40 years is the blink of an eye in the immense fields of food and agriculture.
The clients we serve have a noble cause -feeding the world and keeping it healthy.  These companies make a measurable difference throughout the world. The fundamentals of nurturing crops and animals remain unchanged: Food and nutrition is the lifeblood of all our lives, no matter where we are from or the culture in which we live.  At the same time, there is rapid change across the food and agriculture industries as innovators develop advances in the methods used to produce and process food, while businesses throughout the food value chain are evolving to balance the demands of sustainability and profitability.   
Recruitment to Retention
Forty years ago, we began by serving the agriculture industry. It became apparent, though, that the agriculture and food sectors were intimately connected and it made perfect sense to focus on the ag-food value chain as a whole. We touch upon all stages of that chain – from putting a seed in the ground to stocking the supermarket shelf, every function and all geographies. The executives that we place with our clients are highly engaged in this endeavor and they are making a difference in what you and I consume every single day.  
The leadership of the food and agriculture industries is of paramount importance.  Successful retention begins long before the first day on the job. It begins with identifying, assessing, and recruiting executives and senior leaders who align with a company's culture. That's why the executives we place stay in their roles and succeed in them for extended periods of time. The retention rate of our placements after one year is 98 percent. After three years, our placements are twice as likely to still be employed by the client than if they were placed by another firm.   
As we look forward to the next 40 years, we assess the values and aspirations that inspire the next generation. They will impart unique perspectives of what defines success and they will ask different questions as they choose their career. We empower our clients to not only anticipate these questions, but to delve deeper to understand the motivations driving them. 
We look forward to continuing this tradition for the next 40 years. 
David Turner, President