Kincannon & Reed contractor and Managing Partner Michael Whitney extends his congratulations to John Chrosniak, MicroGen Biotech's new Chief Development Officer.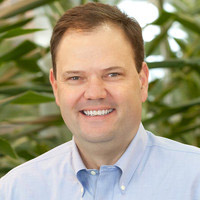 In his new role with MicroGen Biotech, Chrosniak will be responsible for leading the development and execution of the commercial development strategy in North America and Europe. The role requires close collaboration with several teams within the company. This collaboration will ensure successful go to market plans for new products. Chrosniak will work with Co-Founder and CEO Xuemei Germaine to help shape a positive company culture. In addition, he will be responsible for building a high-performing commercial team and drive customer identification and engagement.
"MicroGen will benefit significantly from the strategic mindset John brings to the table," Whitney said. "He isn't afraid of a challenge and is willing to take calculated risks to propel an organization forward. John captures the details but also sees the big picture, enabling him to develop the strategy just as easily as executing the actionable items."
Chrosniak brings a track record of success with him to MicroGen Biotech, having held positions at Dow DuPont, Corteva and Invaio Sciences. Most recently, he has been a Senior Advisor for selective engagements across the food and agricultural industries. Prior to his advisory role, he was President & CEO at Invaio Sciences, an agriculture technology company in its early stages. There he initiated the organization's first commercial development program and helped drive expansion opportunities through relationship building.
"John is a skilled communicator who leads by example," Whitney commented. "He encourages collaboration and works to build strong relationships with team members and customers alike. He understands the importance of having the customer involved in the conversation and the value of building strong teams within an organization. This will suit him well at MicroGen."
Founded in 2016, MicroGen Biotech is a global company working to remediate polluted soil by utilizing their patented technology. Their microbial products block heavy metal intake by crops, and in turn, improves soil health overall, enhances crop quality and increases crop yield. The Ireland-based company is a recipient of Forbes prestigious "Thrive" award for its sustainability efforts.