Kincannon & Reed Managing Partners Jon Leafstedt and Heiri Gugger along with Managing Director Cassie Edgar extend their heartfelt congratulations to Ted McKinney on his new role as CEO of the National Association of State Departments of Agriculture (NASDA).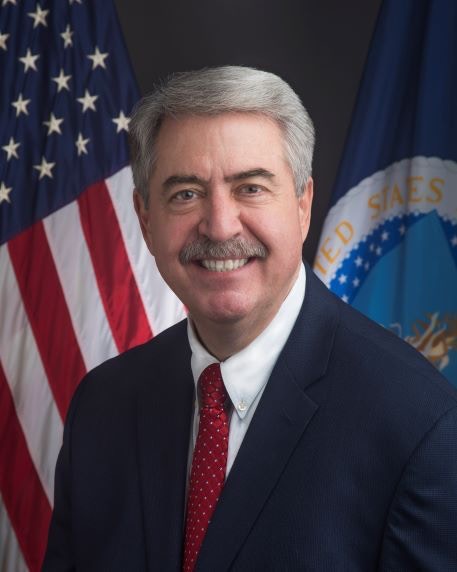 In his new role, McKinney will primarily be responsible for all administrative and operational functions of the entire organization, including the NASDA foundation. In addition, he is tasked increasing NASDA's visibility and relevance with policymakers, while simultaneously cultivating relationships and partnerships that support NASDA activities. He will guide the organization in accordance with its mission and vision and will oversee the infrastructure and operational performance of the association.
With 40 years of experience in the food-ag value chain, McKinney joins NASDA as a well-known advocate for U.S. agriculture. In his previous roles, McKinney was heavily involved in advocating for agricultural and environmental policy as well as stakeholder relations in both the public and private sectors. Prior roles include Director at the Indiana State Department of Agriculture, Director of Food Chain, Agriculture Industry Affairs and State Government Relations with Dow AgroSciences and Interim Executive Director at the Council for Biotechnology Information.
"Ted brings significant experience in the industry, both in the private and public sectors, and an extensive network with him," Leafstedt comments. "Coupled with his exemplary communication skills and his ability to forge strong partnerships, NASDA will benefit greatly from his stewardship as the organization continues to lead the charge in agricultural policymaking."
Most recently, McKinney held the role of Under Secretary of Trade and Foreign Agricultural Affairs at the U.S. Department of Agriculture where he promoted U.S. food and ag exports and worked to resolve market access issues around the globe. In that position, he was responsible for 800 staff and a budget of $1.5 billion. From his upbringing on a grain and livestock farm in the Midwest to his most recent role as the Under Secretary, McKinney has been steadfast in his appreciation for the industry.
"The mission and vision of NASDA resonate with Ted because agriculture is so deeply rooted in his personal life and his core beliefs align so closely with the organization's," comments Gugger. "His passion for ag and dedication to representing both sides of the aisle make him the ideal fit for the association."
NASDA, a nonprofit, nonpartisan association, works to achieve sound policy outcomes between American ag stakeholders, state ag departments and the federal government without sacrificing consumer safety and environmental sustainability. Founded in 1916, the organization is governed by a 10-member Board of Directors and is headquartered in Arlington, Virginia. As a 501(c)(3) nonprofit that serves the state departments of agriculture, the NASDA Foundation utilizes education, outreach and research to advance agriculture.