Kincannon & Reed Managing Partner, Janet Wightman and Director Crystal Strauss congratulate Clay Popko on his recent placement with PGIM Real Estate, Agricultural Finance, a leading investment company, as their new Executive Director, Agricultural Debt – West.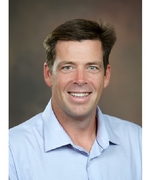 In his new role as Executive Director, Popko will manage most aspects of the loan origination process including debt structuring and pricing strategies. In addition, he will work with senior management and other staff on cash flow modeling, risk analysis and ag real estate valuations among other things.
"Self-motivated and results-oriented, Clay's experience and skills make him the ideal fit for PGIM," commented Strauss. "His passion for the industry paired with his enthusiasm for being in the marketplace working with clients will serve him well in this role."
Popko joins PGIM with nearly three decades of experience. Previously, he held roles at Silicon Valley Bank as well as American AgCredit. He most recently held the Regional Vice President role at American AgCredit leading a team of loan originators.
"Clay's success centers on his willingness to roll up his sleeves, both in executing alongside a member of his team or in building a strong relationship with a client," said Wightman. "His experience in cultivating relationships and business development will be invaluable to PGIM."
PGIM is the diversified asset management business of Prudential Financial, Inc. comprised of seven self-governing divisions. With $1.4 trillion in assets under management and spanning 16 countries, PGIM is among the top 10 largest asset managers in the world. PGIM Real Estate is one of the largest real estate managers in the world with more than $180 billion in gross assets under management and administration. PGIM Real Estate Agriculture Finance currently hold a $5.6 billion debt portfolio.