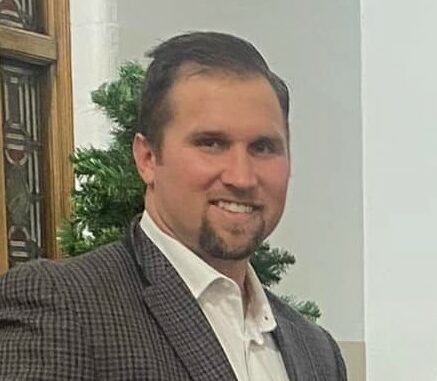 Kincannon & Reed principals Paul Miller and Jimmy Paulakuhn extend their congratulations to Tyler Kester for his role at Hansen Mueller Company (H-M) as the organization's Chief Transformation Officer.
Kester joins Hansen Mueller Co. with nearly fifteen years of industry experience. Most recently, Kester was the head of three divisions of Aurora Cooperative but has also held roles with United Farmers Coop and Debruce Grain Inc.
"Tyler's previous experience has given him a solid foundation as a strategic, results-oriented professional," said K&R Managing Director Paul Miller. "His mindset paired with his deep knowledge of commodity trading will ensure his success with the company."
As Chief Transformation Officer, Kester will play a key role in developing and executing the company's revenue growth strategy. He will be critical to the continued success of the organization as a whole through risk management policy implementation and offering his insight for strategic decision making. Kester will collaborate significantly as the Chief Transformation Officer, working with various members of H-M's leadership teams, stakeholders, owners, and individual contributors.
"Tyler is a collaborative individual who believes strongly in building high-performance teams using personal development plans and measurable goals," K&R Managing Director Jimmy Paulakuhn said. "He excels in communication and works to understand the bigger picture, something any organization will benefit from."
Hansen Mueller Co. is a second-generation family-owned organization with a focus on commodity trading. H-M trades and handles commodities including corn, soybeans, wheat, and oats, as well as several specialty feed ingredients. The company operates several grain handling, feed grain processing and feed packaging plants in the Midwest and Plains regions of the United States. In addition, they also provide bulk commodity logistics services.