Leading mushroom producer, Highline Mushrooms, appoints sector expert Jose Cambon as the organization's new Chief Executive Officer.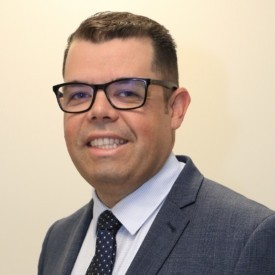 With nine farm operations throughout Canada, Highline Mushrooms produces in the range of 100 million pounds of fresh and canned mushrooms each year. The company employs approximately 2000 across growing facilities and corporate offices.
Reporting to the Board of Directors, Cambon is responsible for the overall performance and strategic growth of the company. Cambon will lead performance improvement initiatives throughout the organization and continue the development of high-performing teams within Highline.
"Jose is an ambitious, driven leader who enjoys a challenge," Managing Partner Janet Wightman said. "He is a strategic thinker with an impressive track record of building innovative teams that deliver results."
Cambon joins the company with more than two decades of experience, with the past ten years in the mushroom sector in Australia. Prior to joining Highline Mushrooms, Cambon held a series of progressively senior roles with Costa Group over the past decade. Most recently, he was the GM of Vertical Farming.
"Jose brings a high level of production expertise because of his previous experience," Managing Partner Phil Osborne said. "This foundation of knowledge, paired with his leadership capabilities makes Jose an exceptional fit for the CEO role with Highline Mushrooms."