Community can be defined in a myriad of ways but at its core it's a feeling of fellowship within a group because of common interests and goals.
That feeling of community was evident at the recent Women In Ag summit, where K&R colleagues Kelly Griffin and Lisa Johnson were among more than 800 other women who found their calling in the agribusiness sector.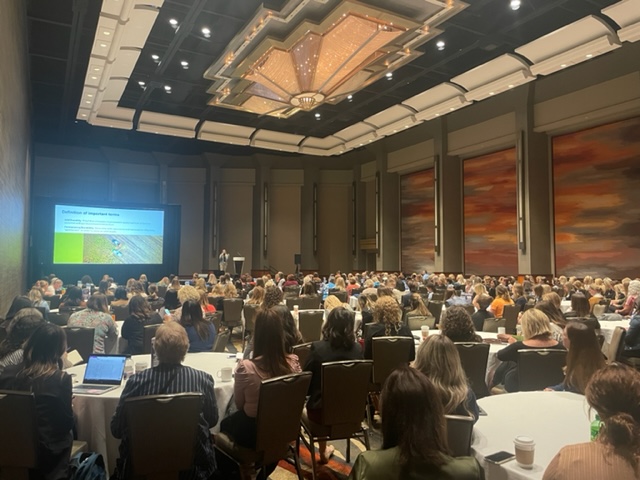 "Everyone was there to be collaborative, to learn from one another," Vice President of Search Delivery Kelly Griffin said. "Putting 800-plus women in a room to solve problems and build relationships is a profound thing to witness. That kind of energy is invigorating, knowing that it leads to fresh ideas and new partnerships that are critical to future innovation and success."
The pair spent time networking between various keynote speakers and panel discussions ranging in topics from supply chain disruptions to regenerative ag to building the future with ag. While each defined various challenges being faced, the underlying optimism never disappeared.
Complex issues like the impact of the war in Ukraine and the need for food systems to evolve were part of the dialogue at the event, not because they seem like impossible hurdles to overcome but because of the opportunities they present.
"One reason I love this event is because of the focus on opportunity rather than obstacles. That's what this group is about," Managing Director Lisa Johnson said. "The speakers and attendees are such a unique mix of women in all stages of their careers – from grad students to executives at multinational corporations – and that wide range encourages incredibly insightful conversations."
Women In Ag provides an inclusive environment where students and recent graduates are able to see the possibilities of their own future in agribusiness. And for those on the other end of the spectrum of their careers, they get to interact and influence the future leaders in this industry.
Photos courtesy of HighQuest Partners, LLC.