This week, Benjamin Scott joined the Global Institute for Food Security (GIFS) as the organization's Platform Lead, Engineering Biology.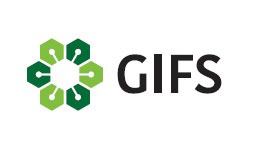 In his new role, Scott is responsible for overseeing the scientific functions and development of new processes, technologies and products for the organization. He is tasked with managing the R&D portfolio and will assist in the implementation and review of the institute's strategic plan.
Another core component of the position is relationship management. To ensure key challenges are being addressed, Scott will develop and maintain strong relationships with stakeholders and customers. In addition, he is responsible for establishing collaborations with internal and external partners.
"Ben has an innate ability to understand the science and connect it to people on a personal level," said Managing Director John Wright. "His demonstrated success in team leadership and collaboration will serve him well in his new role."
Prior to joining the team at GIFS, Scott founded SynBio Canada, a national not-for-profit organization working to promote biology training and research. Additionally, he served as Advisor, Business Development and Partnerships Engagement at the Concordia University Genome Foundry.
"Ben's dynamic experience and entrepreneurial spirit paired with his deep passion for finding solutions through science will prove incredibly beneficial for the Global Institute for Food Security," said Managing Partner Janet Wightman.
Working to develop innovative solutions for globally sustainable food production, the Global Institute for Food Security operates as a partnership founded in 2012 between Nutrien, the University of Saskatchewan, and the Government of Saskatchewan. GIFS has pioneered research programs and invested in state-of-the-art technology platforms to help build a food-secure world through collaboration and innovation.