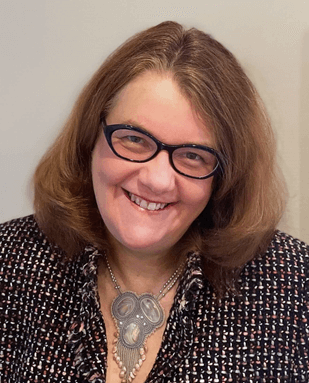 Kincannon & Reed Managing Director Lisa Johnson recently took part in a panel discussion with the Chicagoland Food and Beverage Network. Several topics topics relevant in 2022 were highlighted during the conversation, including workforce trends.
Ryan Vaughan, Partner at tax advisory firm Mazars, and Andrew Whitty, Vice President of Enterprise Growth at GlobalTranz, joined Johnson as panelists. Jeremy Anderson, Co-Founder at Fifty Gazelles, moderated the discussion.
While many businesses are hiring and things are beginning to get back on track, the idea that the workforce landscape will be returning to pre-pandemic norms couldn't be further from accurate. Hurdles such as attrition and continuing supply chain struggles are as prevalent as ever for many.
Attrition isn't easing, nor does it attack only a certain industry.
A recent McKinsey study centered on this topic stated that approximately 40 percent of employees surveyed said they were at least somewhat likely to resign in the next three to six months. Eighteen percent stated that they were nearly certain they would be quitting.
"That shows you just how important it is to focus on retention right now," Johnson said. "Everyone is feeling the pressure of attrition, and it is happening at every level of the organization. A lot of employees, even Sr. level leaders, will quit without having another job in hand."
According to an article by Harvard Business Review, mid-career employees are resigning at the highest rates. With an average increase of more than 20 percent between 2020 and 2021, those aged 30 to 45 have the most significant increase in resignation. Those aged 25-30 and 45-60 also saw increased resignation rates in 2021 compared to 2020.
There were several professionals surveyed by McKinsey who said they were not likely to quit their job. However, the primary reason behind that decision was that they liked where they lived. Of those surveyed who had recently taken a new role, nearly 90 percent weren't required to relocate thanks to remote work options. This leaves the door open for further attrition by employees who may have otherwise been content to stay.
Statistics such as these are definitive proof organizations should be looking at their retention strategies and deeply examining all aspects of their culture to ensure success in this evolving workforce landscape.
Demand for engagement and accountability continues to grow.
There is a plethora of reasons a professional might choose to leave an organization, but a reoccurring theme has emerged.
"A lot of people aren't feeling valued by their organization or by their manager," Johnson said. "It's really important to think about the way crucial changes will affect things. There are questions that need to be asked, like 'do we shelter toxic leaders.'"
Ensuring appropriate measures are being taken to continue actively coaching individuals has never been more important. Providing the communication and support needed to keep an employee feeling connected is paramount in today's workforce environment.
"One of the things that we lose in that Zoom world are those five-minute coaching sessions before and after meeting with people," moderator Jeremy Anderson said. "They really miss that interaction, that coaching time."
Those impromptu coaching sessions and conversations give a level of insight to an individual that isn't achieved virtually regardless of whether that person is an individual contributor or management. It is critical for organizations to take a proactive role in talent development. Offering executives specific coaching opportunities in a virtual setting helps ensure great leaders stay engaged and feel fulfilled.
"We see pay getting higher over the course of the pandemic and we're seeing that it's not the pay keeping employees as much as it's the lifestyle," Whitty said. "It's the home-work life balance. We've seen that in Europe before where they do a four-day work week, and it's possible we might start seeing that more in some areas."
The emphasis on finding fulfillment in a role has been bolstered with the pandemic, making it less about compensation and more about balance and purpose.
The implications of the workforce landscape continuing to evolve post-pandemic are unknown, but professionals and organizations can combat some of the risks and ease the stress by developing a strong retention strategy and being proactive rather than reactive in their approach.