Kincannon & Reed principals Sally Day, Jon Leafstedt, and Warren Ward congratulate Courtney Knupp on recently joining National Pork Board (NPB) as the Vice President, International Market Development.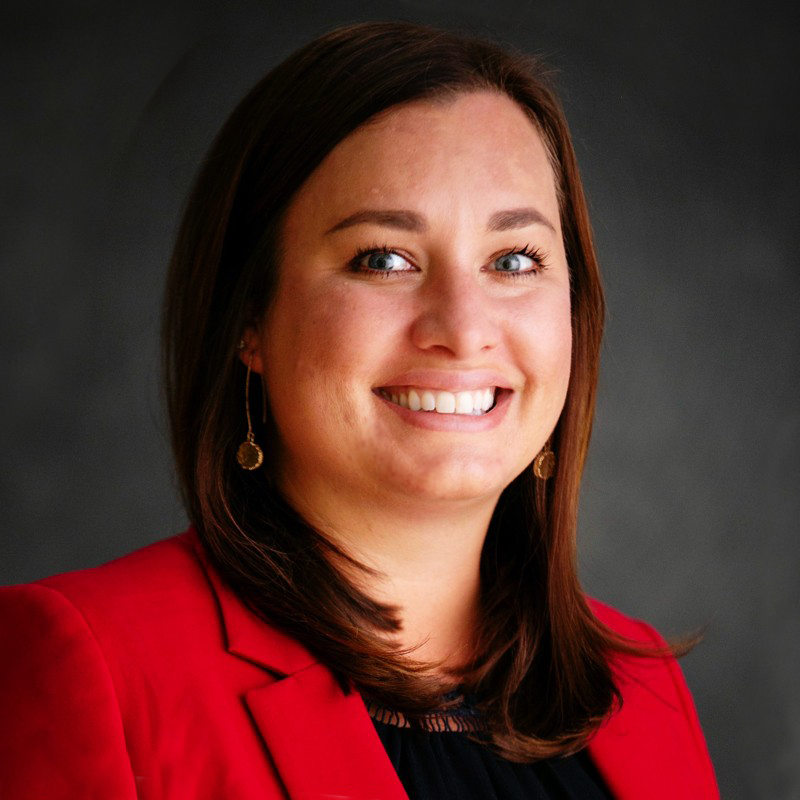 Knupp brings a solid foundation of marketing, commercial and policy experience with her to NPB. This includes several years with the National Pork Producers Council. She was responsible for directing regulatory trade policy efforts on pork exports while serving as Director of International Trade Policy there. She also acted as the liaison to key stakeholders on international initiatives among other things. Knupp has prior experience with the U.S. Department of Agriculture (USDA) and U.S. Soybean Export Council (USSEC) as well.
"Courtney is a critical thinker with a willingness to roll up her sleeves," Day said. "She is results-driven and an effective communicator who enjoys building relationships. Her demonstrated success in previous roles speaks volumes."
As NPB's Vice President, International Market Development, Knupp is responsible for the development and implementation of a market plan designed to accelerate growth long-term internationally. She has been tasked with establishing strong commercial relationships in all major pork export markets. In addition, Knupp will lead a high caliber team that will assist her establishing strategic initiatives to facilitate the growth of U.S. pork exports.
"Courtney is passionate about growing the pork industry and has a proven track record of bringing multiple parties together to achieve results," Day said. "Her resourcefulness and in-depth knowledge of the industry will prove to be invaluable in her new role with National Pork Board."
The National Pork Board represents all pork producers across the United States. The organization executes a variety of programs utilizing funds collected through the Pork Check Off legislative program. These programs encompass areas such as promotion, research, and education. They serve to strengthen the position of pork in the market.