Innovation is the name of the game at Natural Products Expo West (Expo West), a fact well-known to repeat visitors but still surprising in its scale, nonetheless. With five different halls filled with companies who work tirelessly to bring new products to market that aren't only exciting but also promote health and wellness, there is no shortage of things to see.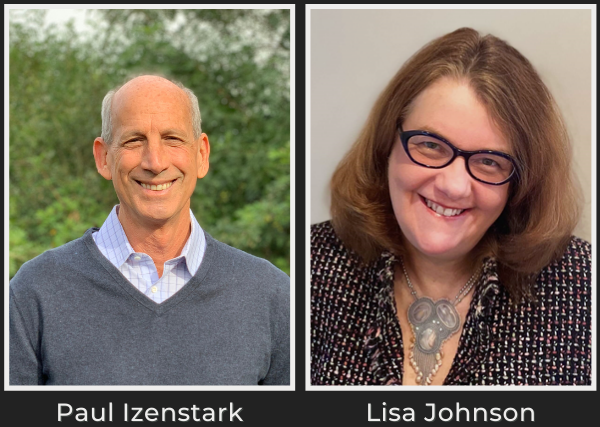 K&R Managing Directors Paul Izenstark and Lisa Johnson attended the industry's largest trade show where they were among thousands of attendees and exhibitors.
"Expo West is always well-attended, and it is really the place to see what's up and coming in the space," Johnson said. "Whether it's new brands or new products, this show is indicative of what trends the industry is experiencing and where things will go next."
Some of the notable areas of innovation include the plant-based subsector, where improved taste and more variety continue to be at the forefront, and with functional ingredients as the focus on ingredients promoting energy or improved mood has increased exponentially. Components like sustainability and regenerative practices were at the core of many of these products and brands.
Izenstark and Johnson connected and reconnected with many professionals during their time at Expo West and shared that finding talent continues to be a focal point for nearly everyone, especially as the industry grows.
"The pandemic changed the way consumers behave. Trial and demand for new and healthy products are at an all time high," Izenstark said. "The question a lot are asking is, how fast can companies grow when the cost of innovating is at an all-time high when it comes to raw materials, transportation and manpower to make it all happen – how much can a company handle?"
The naturals and organics sector grew substantially last year according to New Hope Network's Nutrition Business Journal, with forecasted sales over $300 billion by 2024. That growth means the need for more space, more ingredients, and more people is more prevalent than ever. And finding someone to help lead that charge is increasingly challenging.
Add in factors that aren't direct compensation but definitely a component in deciding to take on a role – such as flexibility in schedule, remote work options and having a mission that resonates with potential candidates – and the task of finding the right leader for the job can seem overwhelming. One area some are using to combat the rising cost of manpower and shortages according to the pair is with automation.
"Robotics are on the rise, especially on the line," Johnson said. "Many companies that wouldn't have considered it five years ago because of the cost are moving toward it or looking at automation options for various aspects of their business. It doesn't work for everything, obviously, but there is a substantial amount of interest in it."
The current economy and socioeconomic concerns are playing a large role in the decision-making for every organization right now, which is no different in this industry.
"There are growing concerns about the economic disruption, between the cost of goods and lack of availability due to supply chain issues," Izenstark said. "But these concerns aren't exclusive to this sector. Nearly everyone is in the same position and we're all just hoping to see things change positively in the near future."
About Expo West
Natural Products Expo West is a trade show centered on the naturals and organics sectors. From food, beverages and ingredients to home, beauty and supplements, attendees can find a plethora of healthy lifestyle products. Expo West is part of the New Hope Network brand family, which provides solutions for the complete supply chain through content, events, data, research, and consultative services.