By David Turner
K&R President, 2022 AESC Global Board of Directors & Chair of Americas Council
Attracting and retaining top talent today is a different game. Fortunately, the opportunities outweigh the challenges.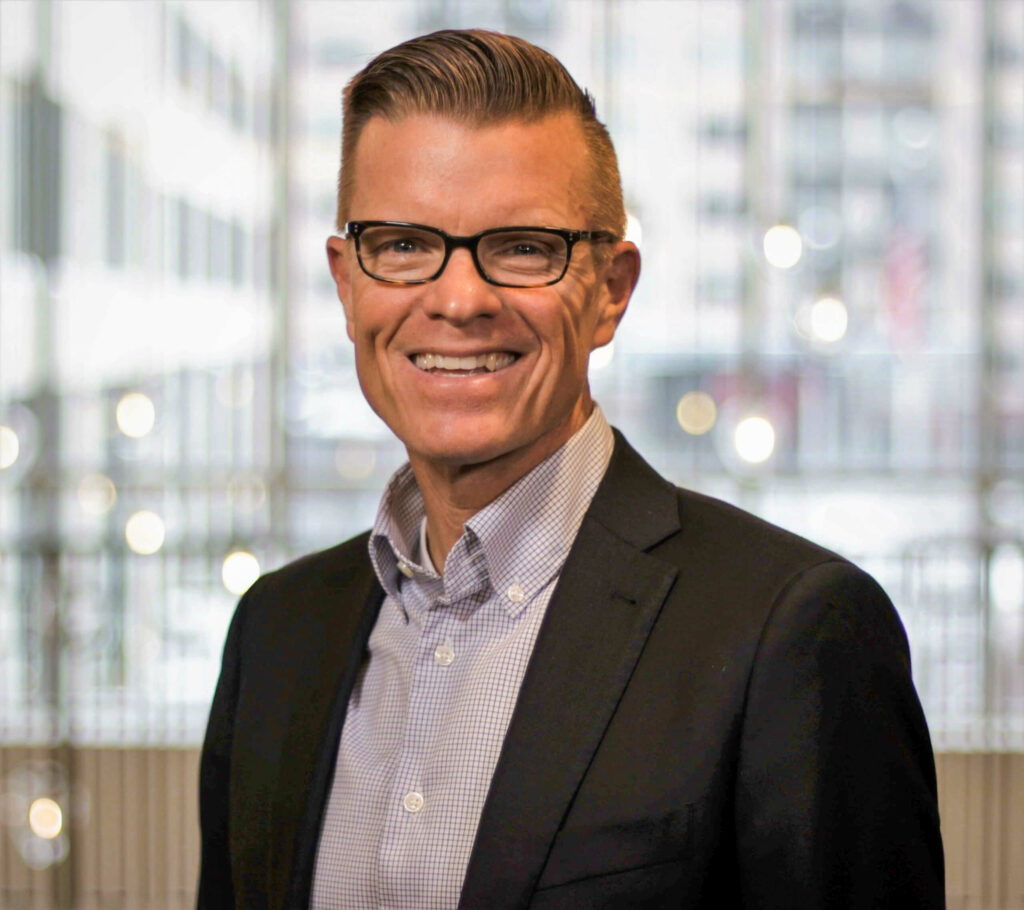 Last week, the Association of Executive Search & Leadership Consultants (AESC) held its annual global conference where search industry professionals connected to share experiences and gain insights into the current state of the industry and what the future looks like from various speakers and panelists.
Astutely themed ADAPT 2022, the conference held in New York City, focused on bold changes and the evolution of business. K&R President David Turner, who attended the conference as a member of the Global Board of Directors for the organization as well as the Chair of the Americas Council, provides several key take aways from the event.
This year's meeting fostered intense discussions and we continue to see a plethora of moving parts when seeking and placing qualified leaders:
Disequilibrium between quality candidate supply and client demand for talent continuing to be at the forefront of all our minds.
Understanding how the time spent on retaining any employee – from the ones in corner offices to the ones on production floors – begins long before the first day, is crucial to the success of both parties.
Shifting the way we think about work, leadership, and employee engagement because the landscape has changed.
From the speakers and panelists, the following themes were evident:
Trust & Confidence
Trust has continued to become more and more of a focus when attracting talent. Trust in new leaders to lead not just a business but also the world and trust in executive search firms to find the right leader.
According to recent findings by ADAPT 2022 conference speaker Kirsty Graham, Global Leader, Sectors and Global Chair, Health Edelman, the populations of the world place more trust in their business leaders than they do in governments, media outlets or subject matter experts. The implications of that level of trust are significant for CEOs and other senior management. While we collectively look to these leaders to guide strategic advances for their respective companies, there is a greater emphasis on these same individuals leading community action initiatives and taking political stances than there has been in the past.
Knowing the mantle of responsibility that is associated with senior leadership roles, it's no surprise that the executive search industry saw the growth it did last year. In 2021, it experienced a staggering 42 percent growth globally across the industry. This growth shows the level of trust organizations are placing in search firms to deliver a differential leader capable of bringing them to the next level.
Purpose & Fulfillment
As the market continues to shift, it is increasingly evident that standard compensation package and new title discussions are no longer enough to entice high-performing professionals. Organizations who wish to stay competitive in hiring have to dig deeper than that to be considered by the talent they're looking for.
We've seen that positioning the purpose of your business is a crucial piece of the hiring process these days. Post-pandemic candidates are looking for a role or organization that resonates with them morally and a career that provides more than a paycheck. Employees, employers and search professionals alike are asking the hard questions to ensure goals are aligned prior to onboarding because the best retention strategy is a solid recruitment strategy. There is a tremendous amount of opportunity for those of us in the food-ag value chain on this front. We have the ability to position our organizations with talented leaders already in the value chain and those outside of it who are looking for a career that will fulfill them. We serve an industry that feeds the world and keeps it healthy…what's more noble than that mission?
Diversity & Expansion
Although diversity, equity, and inclusion have been topics of conversation for some time, the global political climate continues to drive conversations on the subject and will over the next decade. Stakeholders demand talent that is diverse, not only in experience but also in gender and ethnicity.
From a business perspective, the profitability of diversity has long been established and can also be correlated with increased innovation. When hiring, it is key to find disruptive leaders who bring a diverse background and promote inclusion to build a solid foundation for innovation and problem-solving.
And creative problem-solvers are in high demand as the talent horizon expands. The changes in technology alone require a considerable level of agility and understanding to stay ahead of the curve. The rapidly growing climate and environmental sectors influence critical components of our economy and subsequently the food-ag value chain. The ripple effect of these presents incredible opportunities and challenges. New and different skills are needed to lead the paradigm shifts rather than to react to them, leading to younger, less experienced individuals being the experts in problems we are trying to solve. Conversely, as life expectancy increases, overlooking candidates who are older would be cutting out experience-rich leaders from a talent pool that is already seeing a significant supply and demand strain.
Our ability to adapt to a new world of work, collectively and individually, is a competitive advantage. As an industry and as a firm, we need to seize the opportunity to influence how work is done and ensure we have the right talent for the right moment. Ask the hard questions, listen more attentively, and act with intention. Our stakeholders are expecting no less.
---
About the Association of Executive Search and Leadership Consultants
AESC has set the quality standard for the executive search and leadership consulting profession since 1959. Its members are the leaders in executive talent and leadership advisory solutions. AESC Members, ranging in size from large global executive search and leadership consulting firms and networks to regional and boutique firms, represent 16,000+ trusted professionals spanning 1450+ offices in 70+ countries. Members leverage their access and expertise to find, place and develop more than 100,000 executives each year in board and C-level positions for the world's leading organizations of all types and sizes.