Five Talent Retention & Recruitment Strategies for Turbulent Times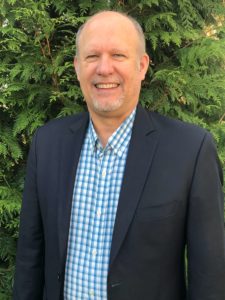 The upheaval that began on March 11, 2020, resulted in dramatic ripple effects in industries that ensure a safe, secure, and abundant food system. Supply chain disruptions, labor shortages, implementation of safety equipment and protocols, and stay-at-home orders, upended standard operating procedures and forced on-the-spot decision making. Endless Zoom calls, dealing with on-edge customers and consumers, and helping teams simply manage life through it all – fear, confusion, anger, frustration – made for an environment that business leaders have never seen before. It's enough to make a person throw in the towel. And many have.
At every level of business, talented employees are self-reflecting, reassessing their priorities, and walking out the door in what HR professionals have deemed a combination "Great Resignation" and "Great Retirement." More than 15 million U.S. workers have left their jobs since April, and 40 percent of employees surveyed1 recently in the U.S., Australia, Canada, Singapore, and the United Kingdom say they're somewhat likely to quit in the next three to six months. A majority say they'll consider leaving without another job in hand.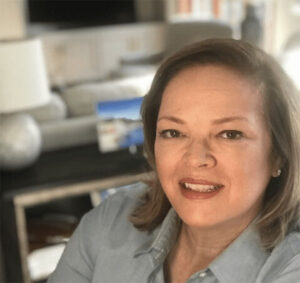 Others are taking advantage of early retirement. In fact, roughly 2 million more people than expected have joined the ranks of the retired during the pandemic, according to The New School's Schwartz Center for Economic Policy Analysis.
So, how should company leaders manage an unexpected exodus? How can you attract new talent while also retaining the great leaders?
Carolyn Schubert, K&R Managing Director, and Jim Geradot, K&R Managing Partner say leaders should consider five things as they navigate this constantly evolving environment. 
1. Prepare Talent for Leadership
Carolyn: Many senior leaders retire for various reasons. It's a double whammy for an industry that has also been a victim of the great resignation.
The problem is the industry hasn't done a very good job of succession planning and preparing others within their ranks to take on leadership roles. Companies need to put a solid succession plan in place to train, keep and promote talent.
This also means senior leaders need to step up their two-way communication to fully understand employee career goals and expectations, and to ensure direct reports are comfortable coming to management to express their wishes, opinions and concerns.
Jim: We're living through a time of greater fear and mistrust of companies, and employees often tell me they're afraid to share with superiors what they're thinking. Taking the initiative to have the sometimes-difficult conversations shows true leadership, builds trust with employees and can ultimately help avoid being blindsided with two-weeks' notice.
It goes well beyond a survey from human resources assessing performance. It's about leaders developing and maintaining relationships and being comfortable asking employees if they have what they need to be successful, what's important to them in their day-to-day work, what are the non-negotiables and what are the barriers to success.
2. Treat Recruits Like CEOs
Carolyn: The fact that there just aren't a lot of people changing jobs has created a talent war. To attract and retain the best of the best, you must be forthcoming with candidates and let them know what's possible beyond the job you're recruiting for. Act like you're recruiting for a CEO job because the candidate you're interviewing could be your next one.
During the recruiting process, share your financials, strategic vision, and long-term goals; give candidates an opportunity to interact with board members. Make them feel important and let them know they'll be a part of the organization in a larger way.
3. Show Them the Money
Carolyn: Money matters as well. With a tighter labor pool, you'll likely have to pay more for talent. Particularly in the food and agriculture industries, there are certain jobs that can't be done remotely. As a result, extra compensation will likely be needed to entice candidates to relocate.
Across the food value chain, employees have learned they are in the driver's seat, and those who are strong leaders with both experience and potential are in high demand. Compensation is only one factor that entices prospective candidates; everything else being even, these candidates know they can demand more in today's market.
Jim: Today's candidates are looking at total compensation – short and long term. They are seeking and comparing specifics on benefit packages, relocation incentives, signing bonuses, as well as long-term incentives – all considerations when looking to attract top candidates in today's market.
4. Be Transparent
Jim: Be fully transparent about company culture, structure, and benefits, and the future. The current war for talent means the brightest prospects are inundated with opportunities, so they're being selective and doing their homework to better understand a company before they step foot in the door (or log onto Zoom) for an interview.
The new reality is that from the moment you have that first contact, you must be fully transparent about what your company is – and isn't – because candidates will likely know more than you realize. Being upfront is your opportunity to be competitive. I've seen companies leave out important details, and as a result, lose good candidates during both the recruiting and onboarding processes.
5. Prepare to Sell Yourself
Jim: There was a time when companies, particularly legacy companies, had the attitude: "the top candidates will want to work for us." But that's not the case anymore.
Instead of potential employees having to sell companies on the value they can bring, the tables have turned. Companies are in the hot seat – having to prove themselves – and start-ups seem to have a leg up on speaking to culture, values, purpose, and perks.
A CEO at a long-established company recently expressed discomfort and frustration with having to sell employees on what the company had to offer. I advised that in order to recruit the best talent, he'd need to get very comfortable with it.
Carolyn: When I started recruiting, the hottest talent was found at places like General Motors, Proctor & Gamble, and General Electric. Today, candidates aren't thinking about careers in the same way they did even 15 years ago. There are a lot more options in food and agriculture for key leadership roles at companies that come in all shapes and sizes.
While change has forever been the constant for leaders in food and agriculture, this is a different and dynamic environment for recruitment and retention. Business leaders who uncover the unique needs of candidates, while also engaging current employees to understand the drivers causing them to consider an exit, are the most likely to succeed.
---
Sources:     
www.mckinsey.com/business-functions/organization/our-insights/great-attrition-or-great-attraction-the-choice-is-yours
https://www.inc.com/jessica-stillman/great-resignation-career-transparency-employee-retention-lattice.html