Kincannon & Reed Principals Jon Leafstedt, Carolyn Schubert, and Paul Izenstark congratulate Christopher Drew on his new role at Ocean Mist Farms (OMF). Drew officially began his tenure as CEO and President for the produce industry leader in mid-October.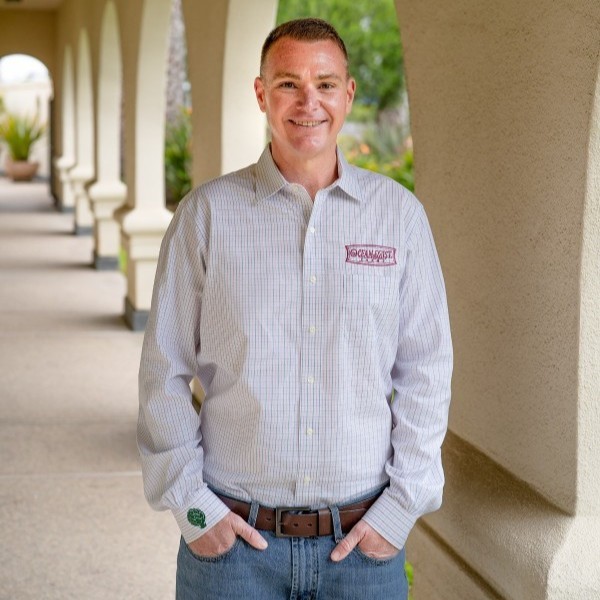 Prior to accepting this new role, Drew served in various roles with OMF before he held the Chief Operating Officer position. From Assistant Production Manager to Vice President of Operations, Drew has been a part of the organization for nearly twenty years giving him a unique understanding of the company, brand and markets it serves.
"Chris' passion for the brand his alignment with the mission and vision of Ocean Mist Farms is unmatched," commented K&R Managing Partner Jon Leafstedt. "He brings a level of dedication and transparency to the role that will encourage growth across all aspects of the company."
K&R partnered with Ocean Mist Farms to conduct a national search for the position where Drew's experience with the company, his industry knowledge, and strong networks as well as his successful operations track record at OMF led the Board of Directors to unanimously select him among the pool of extinguished executives.
In his role as President and CEO, Drew will refine the strategic direction of the company with input from his leadership team and the board. He is responsible for developing and leading a high-performance organization while fostering innovation and collaboration.
"Chris is facilitator of change who embraces a hands-on leadership style," K&R Managing Director Carolyn Schubert commented. "He believes strongly in building effective teams through inclusion and is committed to collaboration. Paired with his rapport with the board and other members of the Ocean Mist Farms executive team, Chris was the perfect fit for this role."
Drew received his Bachelor of Science in Crop Science from California Polytechnic University – San Luis Obispo followed by his Master's degree in Business Administration from the University of Phoenix – San Jose. He remains active in several affiliations including the Cal Poly – SLO Horticulture and Crop Science Advisory Council, where he is Chairman of the Board. He is also a member of the California Leafy Greens Marketing Agreement Advisory Board among others.